101Christian Dating Guide


101ChristianDatingGuide™ - date tips & help for Christian singles
You've reached the No.1 site for godly Christian dating guidelines and relationship help for single Christian guys and girls for all your Christian dating questions! We ask questions like - do you need to marry a Christian? Where are some great places to take a date? Do looks matter?, should Christians date outside their denomination? - what about Christian romance, saving yourself for marriage and 101 other questions.
101 is a website for Christian dating tips, courtship, date principles, answers to dating questions, courting, the best Christian singles services, singles events websites, online guide to love, dating advice rules for Christian teens, tips for men and women, help with relationships for single Christians!
See our top recommended marriage introduction services for Christians, relationship books, perparing for a date guides, find and keep that special person, plus more for people who want to learn more about love! Part one gives basic romance tips and ideas. Part two is an in-depth look at relationships from a biblical point of view with many Christian dating articles containing dozens of helpful hints and tips!
---
Also join ®101Christian Social Network!..
We here at 101ChristianSocialNetwork genuinely hope that the help pages and date advice articles help you in your Christian walk as a single Christian man or woman in today's church, where meeting people can be very difficult, and we also sincerely wish for you to benefit from using one of our recommended free sites and services and social networks just for Christians generally.
When it comes to the world's favorite subject, 101 has got everything you'll need to help you! Please check out our secondary links to relationship and courting guides and resources, books and also be sure to check out our new mobile and free cell phone daing service app alternative which we have spent many months putting together (see link at the top and bottom of this page). God bless you - 101Christian team :)
Join the world's most popular completely 100% FREE Christian Mobile Dating Site (for cell phones and a mobile app alternative).

Related Articles
online Internet dating safety guide | help using personals websites | finding a Christian for marriage | history of personal ads
Real Testimonials!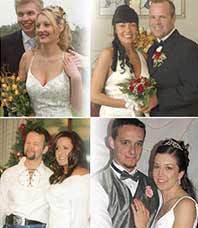 Read real stories from our single Christian members who found genuine love and marriage on our site!
Date Resources
Singles Dating Books
Singles & Dating Tips
Best Dating Advice
Books for Christian Singles
Christian dating advice
Singles Articles
Singles Sites
Christian Chat room
Christian Single site
Christian Events
Christian Social Networks
Top dating sites we recommend