The Amusing True History of Personal Ads!

Personal ads... where did they originate from?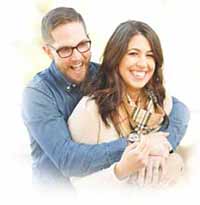 So just where did personal ads for singles first originate, and who placed the first personal ad and when was the first personal ad placed? Well, a little research points to the fact that it wasn't as I first suspected - the good ol' USA where most crazy things start, it has to be said, but the good ol' UK!
The story is of a lonely lady in the city of Manchester way back in 1727 who like most people was just looking for a little love. Such was her anguish at being lonely that she persuaded a local newspaper - 'The Manchester Weekly Journal' - to write a tiny advertisment - stating that she was looking for someone nice to share her life with...not much wrong with that.
 FREE Christian singles!
Unfortunately however for Helen Morrison it was not long before the ad was reported and she was hauled up to face the mayor of the Manchester city who quickly had her committed to an institution for unbalanced people! The report is documented by the People Almanac and goes as follows:
"In 1727, Helen Morrison, a lonely spinster, became the first woman to place a Lonely Hearts advertisement. It appeared in the Manchester Weekly Journal. The mayor promptly committed her to a lunatic asylum for four weeks."
The People's Almanac
It seems that many people still feel the same way about personal ads in general but thankfully to the recent outbreak of dozens of singles sites proliferating the Internet. So we must all be thankful for poor Helen Morrison and her desicion to forget about what other people thought of her. Because of her bravery and courage, personal ads may soon be an acceptable way for all of us to meet our partners!!:) -
HAVE FUN - fusion101.com free Christian Singles & Personal Ads
---
Christian Events
www.101christianevents.com - free to advertise Christian events service. View and post happenings and events for Christians.
---
101 Christian singles articles
Self Confidence - build up your own self-confidence in the right way... The Lord.
Christian Marriage - advice on Christian marriages for those that want to have a biblical marriage!
How to meet Single Christian Men - meeting new people is really not easy, especially if you are looking for someone to share your faith. It's similar to finding a needle in a heystack! Let this feature give you some places where you can find a suitable husband or wife.
Hilarious personal ads - personal ad fun! Funny adverts posted online by real people looking for love that perhaps should have proof read their text before sending them to be published!
How to write a good dating site profile - ok here are some great tips for posting a personal ad that will get you noticed and send the right signals to the right person!
---
Christian advice service online
www.christianadvice.net - 100's help and advice articles online service for Christians. Ask a question!
---
Todays great quotes
"Most people would rather be certain they're miserable, than risk being happy."
Robert Anthony
---
© 1999 The real history of the personal ad at Fusion101.com free Christian singles dating service.