Christian Dating Sites Reviewed

Recommended dating sites from 101 Christian singles
What are our recommended Christian dating sites and services on the web that we have reviewed? Well as you know, the Internet is full of matchmakimg services that all naturally claim to be the best dating sites on the planet. If you're not looking to meet Christians, then you might be best to join some secular dating sites. These 'top' dating websites have huge numbers of people and personal ads but you will find less people of religious persuation to meet there. Of course we recommend getting hold of a Bible and receiving Christ and his forgiving love and salvation as your best option!
---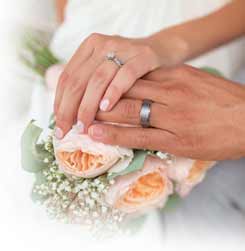 However whilst the secular dating web sites are some of the biggest and in that sense the 'best', you will find many - many more Christians on the genuine Christian dating sites, i.e... websites owned and run by Chrstians. Unfortunately these are few and far between - I'm talking a tiny % of sites that claim to be 'Christian' - really are or have your best intentions (and not their pockets) at heart!
The biggest web sites do have Christian members as one would expect (since their marketing is good) but after a while most realise that these datind sites are not tailored to the Christian's needs. On a secular dating website you'll be asked if you are gay or straight early on!!! They are really cashing in on the the huge number of Christian singles out there with money in hand looking for a soulmate on the internet, and with big budgets can collect them in a miraid of ways searching on the web.
---
Dating Help | About 101 Free singles | Christian Penpals | testimonials
---
The result is that the Christian dateing sites - whilst they have a tenth of the advertising budget of most secular sites, do in fact have more Christians. So 'big' in this case - is not always better!! Ask your christian friends which sites they use and they will tell you "christianmingle" - "christiansoulmates" "fusion101" "single C" and so on.
The next thing to decide on is how much you want to pay for love since most, for good reasons, ask for an ongoing monthly payment to use their services. Most free sites are not particularly good except our totally FREE Christian dating site - however I have come across a few cracking free penpals sites that seem to be teaming with members. I have at one time or other signed up to nearly all the sites out there for Christians!! Whilst some are great - others may not be the best but perhaps cheaper to use. Some of the 'best' sites are not always the easiest so best to sign up and see what suits you - your pocket and the standards you expect personally from an online Christian dating service. See our pick below.
Here are the Christian singles sites that I believe to be some of the best. I have joind and tried most of these dateing sites at one point or another. Most have 5-14 day free trials so you can try them without paying but you will be asked to pay to send mail or get full features. If you wish to continue using them though you will probably be asked to pay a subscription fee.
---
eharmony.com 'inteligent' dating - eharmony.com is a relatively expensive but unique way to go about Christian matchmaking, more like traditional dating agncies it bases matches on an extensive series of questions - quite pricey by all accounts but apparently well run!
---
FREE Christian Singles Dating, Personals and Chat . This scammer free service is the best known and most trusted 100% free website and simple to use dating service! This one has more members in some places than many expensive pay sites so give it a try! You may be looking only for totally free ating sites. We have travelled the web and found the few that exist. Some good some not so good but all worth a look if you need to save some cash!
---
Christian Singles ConnectionChristianconnection.com is a US website - simple but effective dating site and one of the lowest cost-wise. Give it a spin and see what you think!
---
Christian Connection Matchmaker CCMatchmaker is part of a large secular singles and daing company. Give it a try and tell us what you think.

---
Other Christian sites
Singles Chat sites
UK Christian Dating sites
Christian Datind site reviews online
Christian Dating Tips
101 Christian Networks
Christian Message Boards & Forums
Christian Resources
More Sites Reviewed

---
© 101 1999-2016 - The Worlds freindliest genuinely - join us today!