Christian Penpals for FREE!

Free penfriends & pen pals service at 101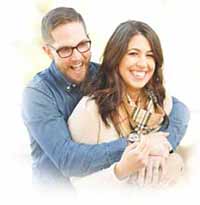 Fusion101 (now rebranded 101FREEChristianDating.com to differentiate it from our new sites) was originally not just a singles site, but its' intention was as a meeting place for Christians in general - be it for friendship or romance. Nowadays it is purely for singles and if you are single you can use it completey free!
Should any friendship turn into more then that's great. Designed in 1999 and launched in 2000, 101 is the ultimate online singles service. It's a great place that allows single Christians to meet and match.
We have since created a separate Christian social network (see link below) for online penpals. Join this community site instead for purely frienship and to chat with Christians looking for companionship and fellowship online and have fun via this international friends network.
---
FREE Christian singles!
---
Looking to meet 1000's Penpals?
At 101 Christian Social Networks we have 1000's of interesting Australian, Canadian, British, New Zealand and American pen pals from all over the world. We have Christian penfriends and pen pals from UK, US, CA, NZ, AU and the USA on our penpal site. View profles with photos from all parts of the world, send email, upload your photos, shop online or instant message other members in our brand new updated chat rooms!
---
Join101 Singles | About 101 | Christian Friends Chat | Real Testimonials!
---
If you're looking for a cybercool alternative to the usual $20 / £25 pm 101 Christian friends site ....then 101 is the web site for you. There is no charge to use this service with no compromise on quality or number of members. We have bazzillions of members waiting to meet you now! As well as having many US, Canadian and Australian penpals we are in fact the largest UK christian friendship web site on the Internet. We rely on word of mouth so ask your friends about us and see what they say. Also see our testimonials at the top of the page.
Fusion101.com as well as pen-pals but is chokka with people looking for love and romance and what's more it's always completely free - no strings or rushed 7 day trials - top quality and totally toll-free! Take your time - no stress at Fusion!!!:)
Finding Christian penpals or penfriends world wide is a brilliant idea and will give you a perspective and insight into other cultures, people and places that you might otherwise not find out about. There is loads of wisodom and knowledge to be gained in from understanding and knowing about other parts of the world - it's not all about romance and dating at 101! Meet pen pals in Australia, UK - United Kingdom, America, Canada, Germany, France, NZ and others. We are a truely international penpals and frienship site but for Christians only! - 101 is a Christian company. There's no such thing as a free trial on 101, it's FREE for as long as you want to be here!
Join 101 for Christian Penpals!
Talk to oenfriends & penpals in...
America USA
Canada
Australia
New Zealand
Europe
England
Wales
Central America
Northern US

India
Pakistan
Ireland
France
Spain
Germany
Middle East
Sri Lanka

You could also try any of the links below for other penpals sites - most of which are charge sites but you'll have to check them out for yourself as some are not. The majority of sites that claim to be penpals orientated are in fact just dating and singles sites. No problem with that of course - just up to you so perhaps join a few service and sites and see which one suits you best. You can read the owners Christian testimony here.
---
More Christian Penpal & penfriend sites
E-friends penpals site
Christianvolunteering.org Penpals US
---
© 101ChristianNetworks.com - the worlds freindliest Christian pen pal web site - join us!