101Christian Chat Room

101 single Christian chat rooms & social friends Service!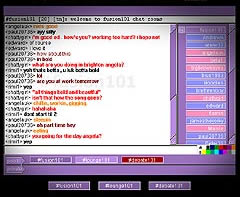 Our chat room for single Chriatians and social friends or any Christians for that matter - is our pride and joy! Yep, we think it's the best fun chat meeting place on the web!! If you're looking for a cool Christian singles chat room to debate, talk about the latest issues... and have fun with with 100's single Christians online, well you're at the right place.
---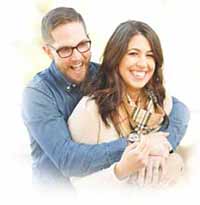 Since MSN closed its chat rooms Christians are finding out that Fusion 101 Christian chat and forum one of the safest places to chat online. The Fusion101.com monitored web site has a brand new Christian only chat room thoughtfully designed by our members! To meet other single Christians or just other Christians that want to talk or have fun in general, join 101 Christian Chat line today for free, no charges now or later. We have 1000's members waiting to chat to you right now and lots of rooms and different discussions /debates happening right now. Sign up - it only takes a few seconds and is completely anonymous and monitored by our members. Your details are never visible to other 101 members or made available to any other companies or organisations GUARANTEED!
Join FREE! | About 101 Christian Chat | Christian penpals | REAL Marriage Testimonials
---
Looking for an alternative Christian chat site to Fusion? ....well we've also searched the Internet for what we consider to be the 'best of the rest' online chat and forums for Christians and you can visit them all by clicking any of the sites in the list below. There are quizes and rooms for just about everybody - UK, USA, Canada, Australia - all online communities consisting of Christian men and women and teens globally.
FREE Chat & more Chat!
If you're worried about the recent publicity surounding online chat (the recent closure of msn chat) then read our online singles chat safety guide. There is always the possiblity of misuse in any walk of life and chat services are no different to any other. Usually all it needs is a certain amount of sensiblity and care and you should have a lot of fun at 101! There's no such thing as a free trial on our web site.. it's completely FREE!
---
Other Christian Chat sites
Christian av video chat services
Brisbane Christian Chat
Christian Chat rooms
Chat for Christians UK
Christian Womens Chat
Christian World Chat
RGC Ministries
Homeschool Chat
Gospel music Chat room
Christian Music chat site
Cross Daily Chat site

---
101 Christian Senior Singles | Christian Message Boards | Christian Resources | dating sites - general & non religious
---
Copyright 101ChristianNetworks - Find my Christian freind at FREE Christian Singles Chat site. Try 101 chistian chat now!