Meet 1000's Single Christians!

FREE Christian singles, penpals, dates & chat services
Join 100% FREE (no trial necessary) | Help | Christian Singles Events | Testimonials!
---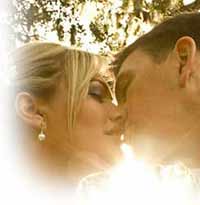 101 is not only a Christian owned and run company, Fusion101 singles is always 100% free and we ask you to check this out for yourself! I designed 101's free Christian singles service in 1988/9 because of first hand experience of the difficulties in meeting new Christian friends and singles outside my social circle. I've found that Christians in general and especially single Christians, through no fault of their own, have a hard time meeting compatible friends and partners in the church.
FREE Christian singles!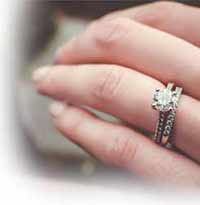 I became a Christian in 1990. Christianity was the last thing I wanted to believe in but I knew the story of Christ was different. Christ is the ONLY religious leader in history that paid the price himself for our iniquities rather than simply instructing others to carry out his wishes. This told me that Christianity could possibly hold water - and that it just might not be a man made religion. Either that, or Jesus wasn't sane! It really has to be one or the other. With that, and all the historical evidence... he makes an increadibly good case to be who he said he was!!:)
So, enough of the heavy stuff.... get on Fusion101 and find yourself some great friends and hopefully a partner in the process. Christian Penpals welcome too!! Senior Christian singles, teens, disabled Christians, single parent Christians and older (silver surfer!) Christians - everyone's welcome at Fusion free Christian Singles.
Here's a few 101 Christian singles features...
FREE Christian Singles Dating & Matchmaking - Not $25 /£20 pm... Completely FREE dating service for Christians.
We are a Christian company - you can talk to us!
Christian Personals, penpals,Love,romance,marriage,dating online
Simple to use. You do the matching - a unique system!
1000's and 1000's of detailed Single Christians profiles with Photos!
Safe, private viewing only - your details are confidential
Track Your Favorites with our Buddies Book!
Single Christians of all age groups / walks of life - Christians from UK,US,CA,AU,NZ and others
Quick Message an online Member in our Live Christian Chat Cafe
Leave 101 Christian singles any time you like - no cost at any time - no ties
High Standards. 101 Christian Singles Dating & Chat only target Christians who believe Jesus is Lord

Want to know more - how it works etc? - click here
101Christian companies & singles organization information
The History of Fusion Christian Singles
Meet London Christians
Other Christian resources online
More real singles marriage testmonies
©101 1999-2016 - The Worlds freindliest genuinely 101 Christian Singles Service - Try us today!