Christian Singles Events

Christian events for fun, friends, singles, music...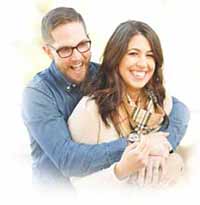 There are now several great Christian singles events websites and companies online that tell you about all the latest Christian social events, parties and balls and other events that are happening near you. You can find speed dating events, singles conferences, get-togethers, and all sorts of other 20-30s singles events for Christians. There are also a number of churches setting up weekends away for single Christians although they are often not called 'singles' - trips, camping, walking, cinema trips and days out etc. See below for Christian singles events web sites and other events we have listed or visit the Christian Social Events Website.
Christian Singles & Social Get-togethers UK/US/Ca/Au/Nz..
 FREE Christian singles!
---
300 London Christians attended this social event!
LONDON'S ROYAL COURT THEATRE
(Downstairs Restaurant) Contact: see below
Come and Join us in July – 7pm!!...
…head down to Sloane Square's Royal Court for some fun, a few nibbles and a chance to meet some new people.
It's all FREE with the only condition that you bring a smile and a friend (or six!) ..and expect a few fund raising antics to help raise some money for charity. RSVP and if you can, tell us one interesting fact about you and your guests (eg.an unusual thing you have done) to us - see above.
See you at 7.00! Dress: Smart / Casual smart (no trainers)
REGISTER ABOVE
Directions: Royal Court, Sloane Square, London SW1.
Tube: Come out of Sloane Square tube station and Royal Court Theatre is next door on the right. We will be in the restaurant downstairs in a VIP section at the back (Downstairs restaurant).

We serve Christians in the following areas: Ravenscourt Park, Regents Park, Roehampton Romford. Rotherhithe | Ruislip Sheen, Shepherds Bush Shepperton Shoreditch, Sidcup, Silvertown Smithfield Soho South Bank South Kensington, South Norwood South Ruislip South Woodford Southall Southgate, Southwark. St James's, Johns Wood Katherines Dock, St Pauls. St. Luke's Staines Stamford, Stanmore Stansted Stepney Stockwell, Stoke Newington, Strand, Stratford Streatham Sunbury Surbiton Sutton Swiss Cottage Teddington, Temple Thornton Heath, Tooting, Tottenham and Tower Bridge Tower Hill meet new people Trafalgar Square, Twickenham Upminster Uxbridge Vauxhall, Victoria, Wallington, Walthamstoe, Walthamstow Walworth Wandsworth, Wapping Waterlo, Wembley Brompton Drayton West End, Ham, Hampstead, Kensington, Norwood, West Smithfield, Whetstone Whitechapel. Whitehall Whitton Willesden Wimbledon Winchmore Hill, Wood Green, Woodford and Woolwich.
---
SINGLE CHRISTIAN WEBSITES
The network connecting UK Christian singles
www.singleandchristian.co.uk
One of the longer established Christian singles events companies in the UK offering great trips, christian social events, pub meetings and lunches, walks, holidays, Christian singles parties and all things related to single Christians meeting other single Christians aound the UK!
What they say: Network is about PEOPLE…
If you're between 25-95…single or single again…and share our COMMON FAITH in Jesus… then we're interested in YOU… your Christian walk…your need for friendship …and desire for a partner. Network… everything you could want for a great time! We have over 16 years experience in bringing single Christians together through our matching service and social events. Members inform us of over 50 weddings each year. Of course, it's not all about finding romance. Many members simply come to enjoy meeting new people in great places. www.singleandchristian.co.uk
thousands of members
Matching Service – to help you find that special person
Social events and holidays though out the UK to suit every pocket
Holidays abroad
Examples of Social Events they run for Christian men and women.
New faces, new friendships, great venues, great food, relaxed atmosphere, and fun activities organized especially for you. Best of all, we give you opportunities… to mix…chat…and develop friendships and relationships in a safe and natural way.
Day events – a chance to try us out, great value for money.
Weekend events for all ages – great locations, activities & fellowship.
Weekend Events for 25 to 45 year olds – activities, sports, walks, jive/salsa dance classes, disco, seminars and worship.
Personal Growth Weekends – time out to consider the more important things in life - run by highly qualified Christian Professionals in beautiful surroundings.
Holidays – 3 & 4 night fun packed Breaks around the UK, as well as week holidays aboard.
New Year House Party – Celebrate with approx 200 single Christians. Enjoy candlelit meals, concerts, dance classes, Disco, day trips, a variety of fun and thought provoking seminars, meditations and worship. Probably the largest gathering of Single UK Christians anywhere! Dare you miss it?!
---
Find Christian singles events & speed dating >>
---
Harvesters together UK - Christian Singles Events
---
Related Articles
Christian Events - general
Relationships advice
Singles groups
London Christians
Help for Christian singles
---
More Christian Advice
---
Christian Gospel Events
---
Quote if the day
"You must begin to think of yourself as becoming the person you want to be."
David Viscott American Author / Speaker / Trainer.
---
Events for Christian at Fusion101.com † FREE Christian Singles events service.