101 Dating Sites

General dating services on the web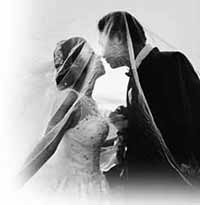 There are literally 1000's and 1000's of dating and matchmaking sites out there on the Internet! Question is - how do you find one suitable for you? Well - we've done a bit of homework and hunted about for the best Internet dating sites and deals around.
Most incidentally are charge services - that is - they are rarely 'FREE' as advertised but pay as you go. The reason for this is that the largest dating sites have the biggest overheads and whilst they do on the whole offer a good service, some are more costly than others. Some even too pricey, simply exist to make money without concern of the user. A good example of this would be the recent massive increase in the number of 'adult dating sites'. Beware - these are not scams but are designed to get you hooked in one way or another.
 FREE Christian singles!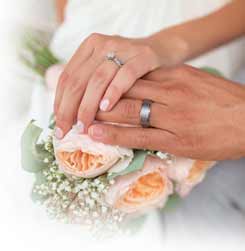 dating on the web To help you understand what is happening in terms of dating sites on the web many companies get together and form joint services but actualy still appear to be different sites. What this means is you may sign up to say - JonosSingles.com via a certain web page - and someone else may sign up to SusysSingles.com. However both these sites use the same database and your details will be stored along with people from the 'other site'. This is how some of the sites manage to have such huge numbers of members. However you are likely to be sharing one database with a miraid of other sites.
This is not a problem - but it does underline the deceptiveness of the Internet. Many companies and sites will get together and produce 'indepandant' reviews' of dating sites and services but in fact the links they have on these sites take you directly to their services and so are not independant at all. Again - just an example of the way site traffic is drawn to specific sites.
Anyhow - this doesn't stop some of these sites being first class in terms of functionality - even if the fees leave something to be desired. See below for a list of the most talked about dating sites on the web. Prices are all shown after the short description or review of the dating site and more information on each service can be found by clicking the 'about us' links next to the reviews of each date service.
Join free | about 101 | help | Christian Singles | testimonials
---
101 Dating Sites: Reviews at 101Christian singles service...
Match.com - Match.com is a fairly expensive but good way to go about matchmaking, basing matches on an extensive series of questions - offering well run and proffessional dating services! More info
Christian Dating & Chat - this is our very own unique creation for Christians. We like the fact that we are an extremely simple yet really effective web personals service (with chat & forums). Plus we sure have the members! More info
Dating Direct - an old hand in the dating scene - simple - quite cool and lots of members. Give this one a try - free trial offered! More info
Matchmaker.com - Matchmaker is part of a large secular singles and daing company. Not such a high profile as some services but definitely worth a look. More info
UDate.com - one of the largest dating sites on the web (most say this!) - but they really are one of the biggest dating sites but also reasonably priced - you get what you pay for in general. more info
Telegraph Dating Personals - another pay as you go dating service. By al accounts many members in the UK and abroad. Concentrating on the United Kingdom though they offer siingles a good selection of add-ons and functions to keep anyone amused! More info
OK Cupid - !!don't join this site!! - here is an idiotoc snippet from their blurb. I had to include it just as an example of the blindness in society we now face. I was gob-smaked (silly term I know). From OKCupid;
"You do you. Find the relationship of your dreams, a one-night stand, a sham marriage (we're not judging). In fact, we don't care what you do, just don't be a jerk about it."
Ermm - how can you do any of the above WITHOUT being a je**? How stupid can people get? The wisdom of the CEO is that the site marketing is obviulsy led by young people with their finger on the 'pulse' (or just about anything by the sounds of it) - you can tell by the lack of wisdom in that statement above young people rote it. I mean - if it were adults... we're all doomed right?!!! If you must look OKStupid - sorry I mean OKCupid here it is - more info
---
Singles Sites & Directories
Dating Advice Directories
---
Traditional Dating Agency Services
|
Christian Message Board Forums
|
Resources
---
©101Networks 1999-2016 - The Worlds freindliest genuinely FREE Christian Dating site.