Christian Relationships Help

I need help with my relationship!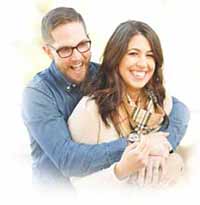 Q: Help - I've got relationship problems – any advice?
Relationships problems come in all sorts of ways. Sometimes it is simply finding a Christian partner that's the problem... other times it's all about the one you're in at the moment! Fusion101 get emails all the regarding Christian relationships - some people trying to figure out if the person their with is the right one (well, if you're having to think that hard about it?!:) 101 Christian Dating Advice guide >>
It's great that people are asking questions and not just running off with the first person they meet. The truth is - finding a Christian partner isn't always easy - probably for the majority. There often just arn't enough Christians nearby so people are using other means to meet people like the Internet and Christian Inroduction agencies - and if they feel settled about it in their heart - rightly so:) All these avenues are good ways to widen your social circle.
 FREE Christian dating!
OK - here's some guidance you might want to consider:
talk about your concerns with your partner (if you have one) - you can't keep issues covered up forever - if they don't get talked about now they will come up later when you've tied the knot and it's too late!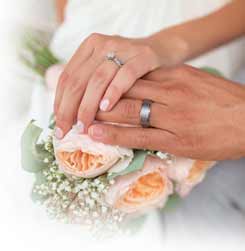 Be prepared to bend a little towards each other. If someone isn't willing to meet you halfway then mabe it's not worth persuing - that's assuming what you are asking them to do is reasonable.
If you are unable to resolve your differences - find a Christian counselor or someone in your church you can confide in. Approach these situations with an open mind and treat everything as a learning experience.
Also with relationships youre gonna have to be real and admit the truth sometimes that the reason something isn't working is because its never going to work - under any circumstances - you're just not right for each other. Work this one out if you can near the start of the relationship - another great reason why you should take things slow and never get too physical as you may hurt each other! Don't be frightened of how to get out of a relationship - just do it if you know it's not right! There are more fish is the sea!!
All relationships have hard times - give it a chance to live and breath like real relationships do. If you think it's right (not just for you) give it some time. Then you will know if things are gonaa stand still of move forward. What sort of Time are we talking about?.. 6-12 months - that should give you enough time to move forward or move on.
Read your Bible - the best relationship guide there is!
---
More Bible References and relationship Sites, Tips and help
www.relationshipplace.com - relationship help for Christians.
Love properly and learn the key to a succesful marriage.
Christian Dating Advice - relationship guide just for Christians.
www.christian-counseling-online.com
Encouragement and help being Single
---
Looking for online Diary sites or Journals for Christians? Try Christian Xanga - online journal, blog and Diary for Christians.
---
Recommeded Relatiosnhip Help Books
Helping Your Struggling Teenager
A Parenting Handbook on Thirty-Six Common Problems -- This practical resource tool and handbook for parents details thirty common teenage problems arranged alphabetically from abuse to suicide and including such hot topics as anger, depression, drugs and alcohol, gener issues, loneliness, masturbation, peer pressure and shyness.
What Do You Do When Your Teenager Is in Trouble?
Where do you turn for dependable, expert advice?
Start here. Helping Your Struggling Teenager gives you the practical information you need as a parent on thirty-six common, critical concerns your child may face. From drug and alcohol abuse to parental divorce and premarital relations, professional Christian counselor Les Parrott gives you essential insights not only on specific issues, but also on how to offer effective help as a parent.
---
Secrets of an Irresistible Woman
By Michelle McKinney-Hammond
A singles counselor who's heard the stories of hundreds of frustrated single women, Michelle Hammond is committed to helping women find happiness and lasting love. It's a matter of discovering the rules--and following them.
---
Top Christian relationships books
The Pursuit of Holiness
By Jerry Bridges
Holiness. The Christian's joint venture with God -- "Be holy, for I am holy," commands God to His people. But holiness is something that is often missed in the Christian's daily life. According to Jerry Bridges, that's because we're not exactly sure what our part in holiness is. In The Pursuit of Holiness, he helps us see clearly just what we should rely on God to do-and what we should accept responsibility for ourselves. Whether you're continuing your pursuit of holiness or just beginning, the principles and guidelines in The Pursuit of Holiness will challenge you to obey God's command of holiness. This book will help you understand how God has equipped us to lead holy lives. It provides guidelines for determining right from wrong, and shows how habits and personal discipline play a part in holy living.
---
More relationship guides
Christian relationships help website
---
Main article cont...
Now those bound by legalism can experience God's grace anew and avoid the pitfalls of a toxic faith. A decade ago, best-selling authors Stephen Arterburn and Jack Felton exposed the dangers of what they termed "toxic faith" - a religion based on legalism and works. As a result they helped countless believers to understand and overcome their religious misconceptions. Now, drawing upon an additional ten years of experience and observation, the authors go one step further, offering new insights and a positive approach to the dilemma in this long-awaited follow-up to their groundbreaking work. Readers will be set free from manmade rules, "churchianity," and legalistic faith. They will learn to recognize serious misinterpretations of vital biblical concepts such as "accountability." They will pursue other-focused living (loving and serving others) as a hallmark of authentic faith. And they will return to the roots of a strong, obedient, yet grace-filled relationship with their Creator. To all who want to enter into deeper joy, stronger obedience, greater influence, and a healthier experience of God, More Jesus, Less Religion points the way back to the grace of the Lord and shows what it takes to avoid the pitfalls of a toxic faith.
---
More Relationships Resources for Christians
Buy recommended Christian relationships and dating books
Buy books for single Christians
Is pre-marital relationships outside mariage ok for Christians?
The best dating books - relationship counselling for Christian singles who want to marry in the faith.
---
© 2007 Online Help with Christian Relationships at Fusion101.com Free Christian Personals and relationships service †