Christian Love

Single, Christian? Looking for love? Try Fusion101 Christian singles dating and chat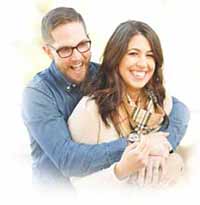 Fusion101.com singles and social networking website has love at it's heart and was designed just for Christians who want the solid foundation of a Christian relationship ordained by God. As a Christian you know that the idea of Love is by no means the same for everyone - in fact some people are happy finding a one night stand (hence the massive rise in suspect 'personals' websites, swinger and gay friend finder sites) but as Christians, we want real love - the kind of love that God intended one man and one woman to share on a deep level.
There are many people looking for love online and on the Internet using online dating personals (there are literally 100's of sites out there - 99% secular owned) but often Christians can find that fiding that special someone can be very difficult - more akin to finding a needle in a haystack!
 FREE Christian dating!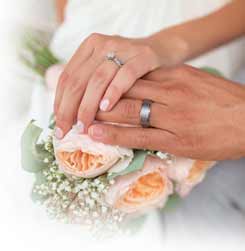 Many people can recount the heartbreak they have felt by getting too deeply involved with someone who doesn't share their Christian beliefs - all the time hoping that the person would 'change'. Granted this can happen but in the main, most relationships where one partner is a Christian believer and one isnt fail after a lot of time and effort goes has been expended - often it's the Christian that's left in the worst state since with us - the world is NOT our oyster and it is practically more difficult to find real love with a real Christian as there simply arn't so many of us around!
---
What is LOVE?
Glenn Campbel once sang a great song about love (he's a Christian who openly shares the same troubles that the rest of us do and often writes about it in his songs:). Love is when you can share your deepest lows and highest highs - you share your side splitting moments with someone you love and that's what we want to encourage at Fusion101.com Christian singles site.
Take a look at our testimonials and youll see dozens and dozens and dozens of Christian singles marriages that have happened as a result of people finding love on our Christian website! If you're done with singles websites and dating services don't be - love is something that sometimes doesn't come easily and God has to prepare us sometimes with a few experiences and relationships that help to mauture us. During this process we may go through many ups and downs to get to a point where we are really ready for love.
All you need do at Fusion is add your completely free Christian singles photo profile and sit back. If you're not interested in a partucular person just send then one of our auto replies that literally takes a second. But you WILL mmeet single Christians that you like simply cos there are so many on this site. By the way you will never be charged a penny to use our service - it's one of 1 or 2 100% free Christian dating services on the web!
Well - we hope you've enjoyed reasing this and it inspires you to meet some new Christian friends and hopefully find someone you can love:) All the best - Fusion101 Christian Singles Team.
---
More Articles on Christian Love & Realationships
David Pawson on the question; is God love?
Being single and a Christian - Help article.
What is christian love really?
Articles on Christian love - help & guides.

---
101 Christian Articles
Christian marriage articles
Christian love advice
Love and romance books for Christians
Christian relationship and love advice
---
Find Christian events
Meet your love at Christian events and get togethers.
---
Recommended books on love
---
Quote of the Day
"It is absurd that a man should rule others, who cannot rule himself."
(Absurdum est ut alios regat, qui seipsum regere nescit.)
Latin Proverb
More Christian love advice
---
© FIND REAL CHRISTIAN LOVE at Fusion101.com † Christian Love agency online.