Being Single & Christian

Being a single Christian in a secular world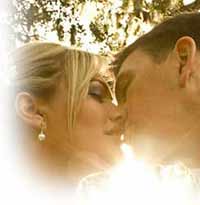 Single Christians face a particular challenge in today's world that focuses in an unhealthy way on beauty, perfection, quality of life, attainment of wealth and social status etc. These pressures are particularly accute for Christians but we all know them and respond to them in different ways.
Being single is just another social stigma that we have to deal with and as Christians one would expect that being in the church would make things easier - but in reality it can seem almost impossible to meet new people in Church whilst at the same time avoid the things that unfortunately seem to go hand in hand with church like gossip etc. At church people often find out things about you before you do!:)
 FREE Christian singles!
In recent years - probably since the late 90's singles have thankfully had more resources to help them out and although Christians are finally getting a lookin, it's been slow getting the singles issue sorted out and the church it would seem are relived and leaving it to the internet Poople.
Here's some articles, websites and help for singles in the church that may be of some use to you or your single Christian friends.
Christian Dating Advice
Relationships Advice
Find Christian love online
Lonliness Help
---
Christian social events & parties
There are lots of Christian social events companies and party organisers springing up but you need to look for em. Here's one that caters for London Christians specifically - Christian events service
---
Try this website
Yep - Fusion has loads of single Christian men and women on it that you can get talking to and meet in a jiffy! Try our Christian matchmaker service web site.
---
Christian advice for singles
Singleness help
Christian advice help articles online
Christian Dating Guide
Is intimacy before marriage is ok?
---
Today's Inspirational Quote
"Live to love - dont love to live."
---
© 1999-2016 Fusion101.com Christian Singles help and advice for single Christians.