FREE American Christian Singles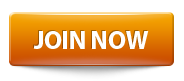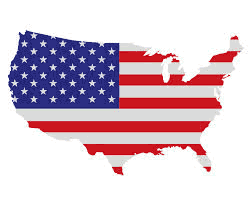 1000's American Single Christian Personals!
We know that you only need one right Christian man or woman to marry... but we also know finding that person socan be very difficult if your social circle or church is small, or if you just don't have time to go searching 100's singles ads as going to bars and clubs to meet people is clearly not an option for Christians. Well that's why I created 101 American Christian dating - like personal introductions ads but much, much better than regular personals.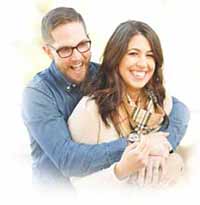 How so? Well if you're a single Amrican guy or girl living inside or outside the USA and looking to meet other single Christians, you've landed in the right place. Here you can get to meet attractive Christian men and women online in an instant! No messing about with sites that claim to be free but arn't - this service REALLY IS FREE - no catches - no hidden charges! Why?... because we set this up only for the benefit of Christians because we know how tricky it can be in todays secular world to meet mr or mrs right that is a strong believer in Christ:)
So if you're looking for marriage, a husband or wife and you just want to have lots of fun interacting with our members come in and meet some new American friends! Your details are TOTALLY confidential and NO-ONE can get hold of your email/ address etc so it's safe as houses:)
A bit about us - 101 is a Christian owned company
Fusion101 was started 1999 - I remember our first member signing up! - and has been a free service ever since we started. Not particularly because we want to be free but because it started as a one man band and I never had time to implement a payment system! Sounds rediculous but when you build the site yourself, try and deal with hundreds of query emails, and do all the promotion - don't have much time to do anything else.
Fusion offers free dating for US single Christians in:
Alabama
Alaska
Arizona
Arkansas
California
Colorado
Connecticut
Delaware
Florida
Georgia
Hawaii
Idaho State
See our smerican success stories below!
Illinois
Indiana
Iowa
Kansas
Kentucky
Louisiana
Maine
Maryland
Massachusetts
Michigan
Minnesota
Mississippi
Missouri
---
about 101 USA | American dating success stories | services
More about us...
So despite running the company on my own, I have had remarkable success for a small outfit - in the United States, Canada and the UK. We've now had 270,000 people signup to our match service and have a total of 50,000 active Christian members around the world including US Hispanic, Mexican and black american Christian singles - not bad for a free service!:) It has been extremely tough but worth every marriage! Fusion101 Christian singles wish you every success finding the perfect qmerican single Christian man, woman, husband, wife, penpal, penfriend or spouse. God bless you - Fusion101 Team:)
We also have single Christians in...
Montana
Nebraska
Nevada
New Hampshire
New Jersey
New Mexico
New York City upper & lower
North Carolina
North Dakota
Ohio
Oklahoma
Oregon
Pennsylvania
Rhode Island
South Carolina
South Dakota
Tennessee
Texas
Utah singles
Vermont
Virginia
Washington
West Virginia
Wisconsin
Wyoming
Finally... below is a selection of some more US and wmerican Christian sites that may also be of interest to you in your walk - check out the Bible society for some seriously challenging articles and Bible views! Well that just leaves it for us to wish you happy surfing - 101 Team:)
---
Other American sites of interest
American Christian Family
American Bible Study Society
---
©101 2015 - the Worlds freindliest free personals service for American single Christians.