Christian Dating Online

Is online dating for Christians a good idea?... does it work?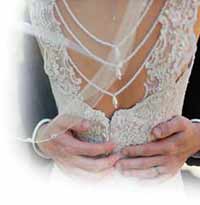 Are you new to 'Internet' or 'online' dating services? - if you are, the world of online dating might seem a little strange and even bizzar and there might be a few questions on your mind how it works, how safe it is and how effective online dating sites and services are generally.
A high quality free online Christian dating service and friendfinder site may well solve the whole 'being single' issue in terms of numbers... or it may not if it is low quality profiles, fakes and spammers etc. Fusion101.com is the safest free site there is (most free sites are full of spamm and fake photos) has a tonne of testimonials from members all over the world but sometimes people say it hasnt worked for them at this particular time. Often they return later to have unexpected success.
FREE Christian singles!
The trick is to have fun and make friends first - don't put too much pressure on yourself - and let God do things in his timing - that's all important. You may well just be here to bosst your confidence a little - or perhaps you've beem in the singles situation for a long time and simply want to interact and get used to meeting people again!
Looking to find a Christian dating site or service online?
There are many 100's of christin dating sites and services out the online - try www.fusion101.com for 100% Always FREE online dating for Christians! If you are new to dating services online, don't worry! Most people are! Internet dating is like "blind dating" but it takes away a lot of the scariness associated with it because you can take your time and it's not a face to face - nerve racking encounter to start:)
How safe is online dating?
No need to be paranoid about internet safety if you are careful and take things slow - especially our service which is for Christians ONLY and we vet every profile. We do though strongly recommend you read our articles, information and tips about online dating safety first - this will be emailed to you when you sign up to our service and can be found in your 'in-box'. A few simple online dating precautions make dating more relaxing and less daunting - basicly a lot of fun:) - Try our Chatroom... we have a great community here ... members always willing to help fellow fusioneers out with using the site, dating tips and ideas!
Online Dating Safety Tips and Advice | how to spot a dating romance scammer
How do I know if the date is going well?
Remember that you give your online dating friends or partner a chance to show his good and bad qualities - take it slow. When you sign up to online born again Christian dating service, we have a full - in-depth guide to courting and dating... what to expect and what not to expect and how to suv=ccessfully find a compatible parter.
What about age?... am I too old for online dating on the internet?
Never too old is what we say! In the old days the personals columns used to be called lonely hearts personal ads but the younger generation rightly call them friendster networks since there's no need to be lonely anymore! We have thousands of Christian singles over the age of 40... we've members in their 50's 60's 70's and even 80's!!! Hard to believe but someone obviously showed these folk how to get online and have a good time.
---
More Online Christian Dating Services
Christian date advice online
www.onechristianlove.com
Christian single advice
General Internet dating article
---
Christian dating services compared
Christian singles and dating services compared
---
More Christian articles
Christian advice online
The Crazy History of Personal Ads
Christian Marriage
Christian Dating Articles
Christian dating online testimonies
---
101 Christian articles
How to Find Love
Christian Dating sites Reviewed
Books for Dating Christians
Dating for Christians - is it right/ or wrong?
Dating Tips for Men
---
Resources and websites
---
Christian Events
---
Today's Inspirational Quote
"Along with success comes a reputation for wisdom" - Euripides.
---
Free Online Christian Dating Service at Fusion101 † FREE Singles.