Christian Articles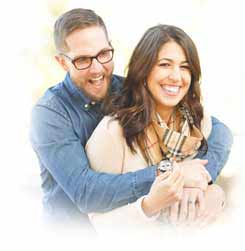 Looking for advice, Bible verses or help with Christian issues? Well you can find 101 articles for Christians here! Fusion101 has a collection of helpful pages and websites for Christians on all sorts of topics... Christianity at work, articles relating to Christian missonary work, projects, relationships, love, romance tips, books, Christian advice on the things which affect singles and non-singles alike.
As well as articles you will also find Christian websites that may help in a particular area, wether it be church issues, advice on leadership, prayer, friendship, Christian counselling, courses and learning, weekends away, events for Christians and more.
Always 100% FREE!
You can also submit your own articles for publication here - all subjects welcome:) - just email your writing or essay to fusion101.com. See the menu on the right for a more complete list of help and advice topics covered - have fun...
Fusion101 Team:)
---
Christian articles websites
www.joyfulministry.com - read Christian articles
Christian Advice hundreds of help articles
www.mountainretreatorg.net - reformed Christian articles
---
Dating fun - Funny Personal Ads!
---
More Christian articles on relationships
Christian Relationships article
Find Christian Friends online
Single and Christian?
Free Dating - service for Christians
Singles Books - Dating Christians
Christian Books - online guide to buying magazines and publications for Christians.
Born-again Christian dating site - an article on born again matchmaking services.
What is Christian Love? - Find it online?
Christian Chat Rooms - an article regarding the many online chat room services for bible-believers.
Relationships Advice - complete guide to courting and meeting new people with a view to marriage.
---
Other articles you may like
Self Confidence - a great article to help you gain self-esteem from a biblical standpoint.
How to accept yourself - get to know and understand yourself and accept and learn to love your faults to make the best of your life and be useful to those around you.
Should looks matter? - it's an age-old debate and we have some thoughts here.
Christian Marriage - an article that focuses on marriage for believers and what that should entail.
101Christian - an article all about the 101 organisation setup to help god-fearing folk meet their life-partner.
Articles for Single Christians
Christian Denominations - an aarticle delineating the different denominational members of the 101 Christian social and singles network.
Christian Books - if you are looking for great resources to buy magazines and books please take a look at this webpage.
---
Our Thought for the Day...
A man's life consisteth not in the abundance of the things which he possesseth. [Luke 12:15]. Bible Sacred Scriptures of Christians and Judaism
---
Christian artidles help & advice at Fusion101 Free Christian Singles.