FREE Dating Site!

Fusion101.com is a genuinely %100 FREE - Christian owned and run organization - NO TIES - NO SPAM!
---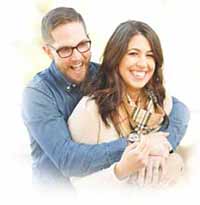 There are actually a few sites out there that offer completely free dating services but in all honesty they are quite hard to find. Generally speaking free dating means a free trial period where you sign up and can use a 'basic' version of the standard 'paid' service.

It may also mean that you don't have to pay at all to view profiles and use other features but to reply or send mail, you will probably be asked to subscribe to the paid service. Even though this may be cheap or actually expensive in most cases - the company can then legitimately call themselves a 'free dating site'.
Always 100% FREE!
As we said above there are actually one or two totally free dating services but you'll need to do a bit of digging to find them. Matchdoctor appears to be one such site and there are a couple of free christian dating sites. It goes without saying that most secular dating services are pay services - nothing wrong with that as it's a business after all.

Fusion101.com does offer a genuinely free dating service to both send and recieve mail. There are some slight restrictions on the number of mails you can send in a given period but that is to protect users from spam and junk emails from people who are not actually looking for a partner. We urge you to try our service as we work very hard on it and now have a total membership of 60'000 single Christians available to chat to you now! Have fun.

---
Christian Events
Books
---
101 Christian Articles
Self Confidence advice 
Christian Marriage help
Christian Dating Articles
How to Get a Christian Date
The Crazy History of Personal Ads
---
More Christian Advice
Christian advice online
About 101 Christian Dating Agency

---
---
This page is about FREE DATING SERVICE at Fusion101.com † FREE Christian Singles online