Australian Christian singles

100% FREE dating site & personals service for single Christians in Australia!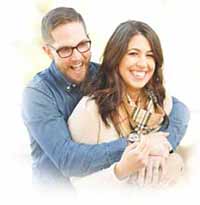 Are you looking to meet new Australian Christian friends for fun friendship or romance?! Look no further and meet and date AU single Christian Australian men and women online with our totally free personals service at Fusion101.com! At Fusion 101 you can meet 1000's of singles online in an instant free... sounds crazy but it's true:)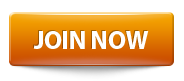 As far as we can tell we are one of a tiny handful of services genuinely set up to help Christians meet, and provide a safe and secure environment to mix and match with our personal ads online.
15 Years helping Christians connect!
Our aussie single Christians come from all over the noth, south, east and west of Australia, as well as worldwide. If you are looking for places to meet new friends online, dates, or want to hook up with Christians from any part of the world... you can meet them here.
Christian owned and run service
See 100's Australian Christian singles photos and detailed member descriptions, edit your Christian singles profile, uplaod photos, find pen pals, create a buddies list or chat online on our social network. You will find a truely international feel at Fusion - sign in in 2 seconds now and join the fun.
---
About 101 Christian Singles services | Christian Chat | Testimonials
---
As well as members from Australia, we gather singles from all parts or the world for you to talk with and have fun - totally 100% free! You can find friends and penpals worldwide and learn all about other cultures and parts of the world right from your desktop, and who knows even a little romance. See below for a list of the places, towns and cities where we have members! All the best - Fusion101 Team:)
---
Find Christian Singles in...
South Australia
New South Wales
Northern Territory
Tasmania singles
Australian Capital Territory
Victoria
Queensland
Western Australia

We have many members from Australia cities - we support: Adelaide Brisbane Canberra, Darwin Hobart Melbourne, Perth and Sydney many Christian Singles in Southern AU - South Australia.

Testimonials from Canberra singles
Testimonials from Queensland singles
Testimonials from New South Wales singles
Testimonials from Victoria Christian dating
Testimonials from Tasmania personals
List your Australian Single Christians groups or events on our sites! email us (see our hompepage at Fusion101.com for contact details).
---
©101 2003-2016. The Worlds freindliest Australian Christian personals websites. Singles - join - it's totally always 100% FREE!