International Christian Singles💞

Christian dating Internationally & abroad

Fusion 101 serves international single Christians all over the Internet. Not just in the UK, America, Ireland and Canada - but also Australian, New Zealand, South America, France, Spain, Brazil, India, Northern and Southern Ireland, Wales and practically all the major countries you can think of. We have 1000's of Christians waiting to meet you online now - always 100% free - no credit or debit card needed!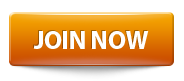 free christian singles dating & chat worldwide! Fusion was introduced to the Internet 12 years sgo and was one of the first Dating sites specifically for Christians. It was made because we ourselves experienced the difficulties first hand of meeting new Christian people in church, and felt that something should be done to help everyone.
---
Since then 101 has had 100's of marriages and have helped countless singles meet partners, friends and chat buddies all over the planet! Our services include dating, events, Christiam speed dating, chat, guides to the best places to go in your city, partnerships with other single Christian organizations, books as well as our very own dating tips guide packed with 100's of articles and help pages on relationships - off and online!
---
About 101 Christian Singles | Christian Penpals | Testimonials
---
Penpals is also one of the things we placed a big emphasis on in the past, not just foregin matrimonials and brides abroad - as we know that much is to be gained from just friendship from other international Christian men and women - not just a view to marriage and getting hitched! Our whole emphasis is on socializing and mixing rather than purely dates online - but of course you can do that too - completely free of course. We are mad about making it easy for you to meet new people so help us to help you and sign up now. See below for the many countries we serve Internationally and worldwide - All the best 101 Team

Fusion101 lets you connect with single Christians around the globe for free. Our International sites support local languages.

Christian singles Europe
Austria (German)
Belgium (Dutch)
Belgium (French)
Denmark (Danish)
England (British)
Finland (Finnish)
France (French)
Germany (German singles)
Italy (Italian)
Northern Ireland
Netherlands (Dutch)
Norway (Norwegian)
Spain (Spanish European)
Scotland Singles (scottish)
Sweden (Swedish)
Switzerland (French singles)
Switzerland (German)
United Kingdom (English/Irish)
Wales (Welsh Christian Singles & dating)
---
North American Christian singles
---
Africa
South Africa (English)
Americas
Brazil (Portuguese)
Mexico (Spanish Latino)
Latin America (Spanish Latino)
United States - American singles

Asia
---
Hong Kong (Traditional Chinese)
India (Indian Christians - English)
Japan (Japanese)
Korea (Korean)
Malaysia (English)
Singapore (English)
Taiwan (Traditional Chinese)

Pacific
---
Australia singles dating (English)
New Zealand (English)
---
©101 2003-2016 - Try our foreign bride dating service today!
101 is the worlds freindliest genuinely FREE Christian Singles site.