Black Christian Dating Site!

Free Black Christian dating and singles chat service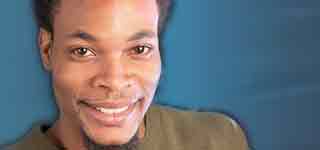 Are you looking to meet 100s black Christian singles friends from ages 18-99 for friendship, fellowship, social get-togethers or romance? Well you can meet black single Christian men and women at Fusion101 always totally free - no credit card needed - no catches guaranteed! Fusion101's service offers black Christian dating for free with thousands of black single Christians personals with photo profiles - all genuine and individually vetted and approved (spammer free in other words), waiting to meet you today. We are dedicated to making it safer and easier for people of all denominations and backgrounds meet and get to know each other in a safe, secure environment online!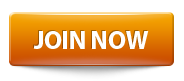 ---
Our black single members come from all over the USA, Canada, Australia - the north and south of England, Ireland, Scotland and Wales - as far as Newcastle and all the way to Portadown as well as European countries too. All areas are covered so you are bound to find other black Christians in your area or near you to meet mix and match with.
You may just be looking for an international pen pal or purely friendship (something we encourage as much as purely dating)... if so, 101 black personals is the perfect website for finding single friends with similar interests. Use our chat rooms (we have loads of people in here - and it get especially busy at night!!) and the latest events listings.
See detailed descriptions, likes, dislikes, job descriptions and preffered area of calling and mission - plus photos of other members. Add and edit your personal ad profile, uplaod a photo, create a favouries list, hold events in your area, meet, mix and generally have fun. We hope our service helps you find new friends Christian and if it's God's will - a partner in his timing. All the best - 101 Team:)
List your Black Single Christians groups or events here! email us at Fusion101 (see our hompage for contact details)
Black Christian dating for free!
As well as members from all parts of Britain we are busy gathering singles from many parts or the world for you to communicate and have fun with - totally 100% toll free. This means you can find penpals and friends globally and learn all about other cultures and parts of the world from your desktop - and who knows perhaps even a little romance may blossom!! 101 is completely FREE!
Real black Christian singles testimonials >>
---
Organsations just for Black singles
black american Christian singles for free
www.afrointroductions.com
www.blackdatingforfree.com
---
©101 2005 - The Worlds freindliest free Christian personals websites see our help or join our mobile dating site - its always free black dating!