Christian Singles Dating London

Christian dating sites for singles in London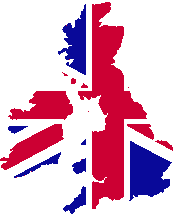 Christians in the UK have never had a particularly good deal when it comes to being single - most churches in the UK don't even acknowledge a singles issue let alone try to hold any get-togethers events or help them out. The church does seem not to want to upset the Christian singles and the singles are too embarrassed to admit a need. A need for single Christians in London and generally? Well we searched the web for 'Christian singles in London' and came up with well - a bunch of sites that produced tonnes of pages that eventually took you to some secular dating site in the US!
 FREE Christian singles!
---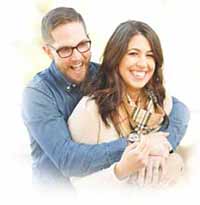 So what about meeting Christianns in London towns likeAldgate, Kingston, or Kensington, Canning Town or Bexley or Bloomsbury? Well we did some more research as we want to give Christians in this country the best dating and singles service with an honest - down to earth price tag (in fact 101 is totally free!). What we have is a well researched list of singles groups, clubs and organisations that we know about in the UK that specifically serve Christians in the best city in the world - London!
More UK Singles success marriages >>
To help you we have also included some other ondon specific web sites that show you the best of London - where to meet - what to see - where to eat etc. There really is no end to the things you can do in London - hence it boasts the title of the worlds greatest city. It's actually the second most desirable place to live on the planet!
Join FREE | About 101 Christian singles | Christian Chat | help | Real marriage testimonials!
About Fusion101 - a Christian company
Established in London in early 1999 - 101 is the ultimate free online Christian singls and penpals site genuinely for Christians. We have 14000 UK members alone and 1000's and 1000's of members worldwide. Are we genuinely free? - Yes. How you ask? - well because myself founder of Fusion has spent many a long hour behind my old computer - so that Christians could finally get a decent (I like to say were the best!!) service and not pay through the nose to meet new Christians. I had no budget at the start so I couldnt pay for advertising as many secular and Christian sites do to get business on the Internet. I did it by looking after my members. You can talk to us at Fusion - we are not a faceless outfit like many dating sites.

And yes - we are totally 100% - always free to use. Reason being I wanted the people who had less cash to benefit too. Ironicly, other sites on seeing that we are free really give us a hammering and one in particular based in London offered to buy us out - I guess becuase they charge anywhere between £15-20 per month to use their service and only have the same number of members as 101.

Christian Singles Events: It's always been a passion of mine to do this (see some other sites below) and we will be running and organising a diverse range of ondon Christian singles and dating events around the capital as well as parts of the UK and London Christians. Walks, days out, dinners, bars, restaurants - you name it. If you want to organise your own event - just contact us.
Try any of the sites below for London attractions, sites and sounds - as well as a selection of the best sites for Christian singles in the capital.
---
London web sites - places to go, theatres, cinema, timetables and pizza!
• Explore London
• London Theatres
• London Theatre Guide
• Official London Theatre
• Time Out London
• LondonTown.com
---
Web sites & pages to help Christians in London and the south UK specifically
• Fusion101 UK Christian dating
• Christian Speed Dating Events UK
• Christian Events in London
• More Christian clubs, events & parties
List your London Single Christians group here contact Fusion101 (see our Hompage for our details)
---
London towns were we support single Christians with events and speed dating: Barking, Barnet, brent Bromley, chelsea, Croydon, Dagenham, Ealing, Enfield and Fulham Greenwich Hackney, Hammersmith Haringey harrow Havering, Hillingdon, Hounslow, Islington and Lambeth. Acton Addington, Aldwych Archway Ashford Bank Bankside Barbican Barnehurst Barnes Battersea Bayswater Beckenham, Belgravia Belsize Park Bermondsey Bethnal Green, Bexleyheath Feltham Finchley Biggin Hill Blackfriars Blackheath Borough Bow Cross Brentford Brixton Broad St Broadgate Bromley-by-Bow Brondesbury Brook Green Camberwell Camden Town
Lewisham Merton, Newham, Richmond upon Thames, Southwark, Sutton, Tower Hamlets, Uxbridge, Waltham Forest, Westminster, Clapham Clerkenwell Coulsdon Covent Garden Cricklewood Crouch End Crystal Palace Dalston Dartford Deptford Docklands Downe Earl's Dulwich Earls Court East Dulwich East Ham East Sheen Eastcote Edgware Edmonton, Canary Wharf, Canonbury Carshalton Catford Charing Cross Charlton Chessington, Chingford, Chislehurst Chiswick CityEltham Embankment Enfield Euston Exchange Square Faringdon Farringdon Finsbury Park, Fitzrovia Fleet Street, Forest Gate Hill Golders Green Park Greenford Greenwich and finally Hadley Wood.
---
To attend London Christian events Register Here >>
Have fun and don't hesitate to contact us if you want to be notified about current and future events for Christians in London!
---
Copyright 101Networks Ltd 1999-2016 - The Worlds freindliest genuine Christian singles web site - join us to meet new London Christian friends online!