Christian Speed Dating Events

What is Speed Dating?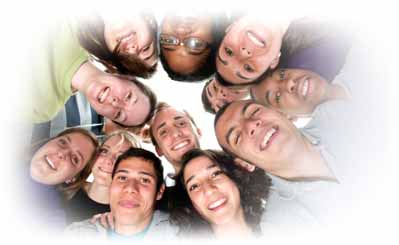 ...long silences, clock watching, the fear of meeting someone you don't really fancy - such are the concerns of those of us singles that go on blind dates. But there's a new very cool way to date or meet new friends that's quick and totally pain free!
---
Speed dating explained more...
It's the latest thing sweeping the globe - UK, USA, Australia, New york, Los Angeles, New Zealand, California and here' how it works...
One: As soon as you arrive at the venue you will be asked to write your name and contact details on a sheet or paper.
 FREE Christian singles!
---
Two: You take a seat, girls on one side, boys the other. You have a speed introduction for just three minutes to find out as much about each other as possible. When the whistle blows, all guys move along one. By the time you have reached your last speed dater you will have noted the number of every potential 'date' you have met in that time.
Step three: Hand in your feedback dates event form.
Step four: After the event you will be contacted with your match details via e-mail or text.
Speed dates are great fun... no time wasted!
Summer love is potentially about ten minutes max if you're doing speed intros or attending a speed date event. That's the length of time you get with one person and then you're straight onto the next. It really is like Grease Lightening. No awkward silences, no looking at the watch, no time to worry about whether your date will look like your favourite film star and unlike buses, another will be right along in ten minutes!!! It's convenience dating for Christians in London, Nottingham, Birmingham, Cornwall, midlands, northern and southern England and just about everywhere else in the country are being invited to check it out. Join Fusion101.com for Christian Speed Dating events.
Free Christian Singles | Christian web sites | Testimonials | Help
---
Sure fire (terrible) chat-up lines...
Is your surname Jacob's - because you are a real cracker!
Here's 10p, go phone your parents and tell them you won't be home tonight.
If you were a new hamburger at McDonald's, you would be McGorgeous.
Do you have room in your handbag for my Merc keys?
When they made the alphabet they should have put U and I together.
You must great at fishing 'cause you've caught me hook line and sinker.
"People have this misconception that dating agencies are for sad cases and weirdos. However, that is untrue. Our clients are ordinary people who are just looking for a fun and different way to meet others." Christian dating 101 - free online Singles Help Guide.
Fusion101 speed dating events in London are a blast, offering the perfect cocktail of fun, conversation and hopefully a bit of love. Sarah Willis, a 25 year-old lawyer, who has been speed dating before, thinks it is a great idea: "I think speed adting is more much civilised than going out in pubs and clubs. I'm quite choosy, yet I still leave a speed dating evening with a few numbers."
So forget bursting your ear drums while you shout at a girl in some useless club, who can't hear you over the naff loud music. Try Fusion101 speed dating just for single Christians.

---
Speed Dating Sites
To ADVERTISE YOUR SPEED DATING EVENTS SITE HERE CONTACT US at fusion101.com (see our homepage)
---
©101 2015 - The Worlds best FREE Christian Dating site online - Try 101 speed intros today!