Places to Meet Single Christians

So just where is the best place to meet single Christian guys and girls who share your Christian faith?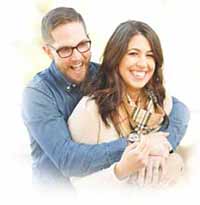 We imagine you reached this site as you are looking for the best ways and places for single Christians to successfully get together for meeting other singles. So where do single Christians actually go to meet other singles be it by design or by accident? The answer is stranger than fiction - everywhere!
We've made a list of places (and eventually we hope to reach 101 places!) where you are likely to meet single christian people. There are in fact 100's of places where you can meet Christian singles... it just takes a little bit of positive thought and a few innovative ideas to find the best ones. Believe it or not single Christians make up quite a large chunk of the US, Canadian, Australian and UK population so you shouldn't have to go too far to find them. OK - lets look at a few...
FREE Christian singles!
Social Mixers and Matchmakers
Meet singles online for sure but the ideal way to meet people has to be in person offline. So for that you would need to look for Christian meetups, social mixers and social events and loca get togethers and parties for christians. Make sure you join as many Christian social groups on and offline as possible - after all - if you were going for a job, you would not sit alone in your house but send out CVs and prepare and make yourself look per smart for the job. Dating is no different as someone once said; "luck is the residue of preparation." Check out 101ChristianEvents.com.
Sports events & baseball games
Yes - it's official - single Christians do attend baseball games - go and cheer your favourite team and get chatting to the people around you - be bold and fearless - ask someone on a date!
Meeting people on the Internet
There are dozens and dozens of single Christian services on the web that have loads of members for you to meet mix and match with. Don't waste another moment but just one thing - make sure the outfit is a Christian owned one (all you need do is read the about us section - it will say ao for sure if hey are really owned and run by Christians).
Your Church
Now look... you only need to meet the ONE right person so don't worry if they're arn't that many single Christians in your church - just get involved and start helping and serving others - this way you are bound at some point to run into someone you like, beit a new face or friends of friends - YES - FRIENDS OF FRIENDS - remember that one! Encourage your friends to meet new people too and that will help you:)
Christian Singles Holidays
Get yourself booked on a Christian Cruise - there are loads of companies out there that offer Christian singles holidays! See Christian holiday companies here.
Christian Social Events & Parties
There are lots of Christian social events companies and party organisers springing up but you need to look for em. Here's one that caters for Christians specifically looking for Jesus related events - 1GoodFriday.com
This Website!
Yep - Fusion101 Christian match service has loads of single Christian men and women on it that you can get talking to and meet in a jiffy!

---
Related Christian Articles
Relationships Advice
Lonliness Help

Christian Events
Find the best Christian social events!
---
Great Quote of the Day
"Never tell people how to do things and you may have trouble getting anywhere. Tell them what to do and they will surprise you with their ingenuity".
George Patton
---
Copyright 199-2016 Fusion101.com. Article on the best places to meet or find single Christians at 101 free Christian Singles service online.