Christian Dates

Where and how to find a Christian date (and what to do when you get one!)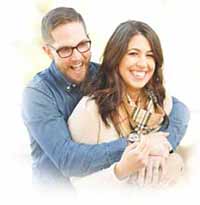 Well in my twenty yars of a being a Christian I've heard it so may times I started a free Christian dating agency to address what I see as quite a crisis in the church amongst single young and older Christians. There does seem to be a problem getting any Church to really address the problem - in the UK especially (I belive many US churches have singles programmes and activities as standard!) - why we don't here is a tricky question to answer.
FREE Christian singles!
I believe the answer lies in our tight lipped, over crowded country that shuns anything new and dosen't want to change and grow if it belives that it may look unusual or out of the ordinary. I guess in layman's terms that means an insecurity or fear of what other people think. Since when did americans worry about what people thought of them! Lol, well, there's good and bad in every culture, religion and in people themselves.
There are these days quite a few ways to meet new Christian friends that one could possibly date or at least develop a friendship with. The Internet offers the simplest and quickest - albeit slightly unconventional way - whatever that is! It is now (with a few mouse clicks) possible to meet hundreds of new people and friends in an instant and sometimes for free.
That includes Christian dates, penpals, friends and buddies online. It's worth a try to say the least and we have many many testimoanilas of happy Christians on our website. All the best - Fusion101 Christian singles Team
Check out these related articles
What to do on a first Date
What to do on a second Date
---
More Christian Advice
Free Internet Christian advice - a website where you can find answers to problems for believers and ask questions.
---
Christian Events
Free Christian events and social gathersings and get togethers.
101christianevents.com - a fantastic site where you can browse many events and advertizeyour own Christian event or happening totally free.

---
How to find a christian date or boyfriend?... its easy here!

---
Related Christian articles
Places to take your date - once you've managed to arrange a meeting with someone that interests you, now all you need is a good plan of where to take her (or him!).
---
101 Places to take your date
Todays Inspirational Saying & Quote
"The man of wisdom is never of two minds; the man of benevolence never worries; the man of courage is never afraid."
-- Confucius --

---
© 2007 Getting a Christan date - help and advice at Fusion101.com † the world's most popular FREE Christian Singles service.