Free Catholic Dating Site

Where can I find a service for meeting Catholic dates or a site where I can meet single Catholics?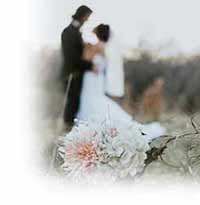 Catholics like people of other religions or denominations, often find it hard to meet someone to marry that shares their faith and beliefs. Someone that takes their faith seriously and wants to bring up kids in the Catholic faith. 101 can help as it was set up specifically to help single Christians meet easily without the stress and hassle of church hoping or worrying about which parties to go to and which not to etc.
FREE Catholic singles!
---
The online Catholic dating service we offer will make finding a husband or wife that much more simple. Using our secure and annoymous match system you'll find 1000's Christians looking to meet you in a click. Post a photo profile and search through our extensive online database of eligeable Catholic men and women.
Once you've found a match you can place that person in your buddies list and contact them at your leisure later. You will be notified when other people send you mail via your external email (eg MSN.com) so no need to revisit the site every day - just add your photo, describe yourself with a fun profile of your likes and dislikes and you'll soon be talking to laods os single Catholics like yourself.
Fusion also run events for London Christians looking for things to do and places to go around the capital. You can see the last Christian event photos here. As well as events we offer a complete guide to singles and singleness in general on our dating advice guide website that contains dozens of articles yo help with loads of different aspects of your Christian life - not just finding a partner.
Well - if you wanna start meeting and mingling then signup now - our service is 100% always free (hard to beliive we know) and you only pay if you want all the bells and whisles which to meet other Catholic members you won't need.
All the best - have fun... Fusion101.com
---
ARTICLES & SITES FOR CATHOLIC SINGLE CHRISTIANS
---
Resources for Catholic singles - men & women
---
More Christian Advice
---
Inpirational Quotes
"The only way of finding the limits of the possible is by going beyond them into the impossible".
Arthur C. Clarke.
---
Catholic Dating sites - Catholic Personals services at Fusion † FREE Christian Singles