Speedy Profile & Photo Approval
Speedy profile approval is 3.00 (speedy photo 3.00 for 3 pics) but donate what you like by PayPal or card by choosing any Donate button below. NOTE: PayPal accepts cards even if you have no PayPal account (except MasterCard click here) - just click 'Donate' then see 'Don't have PayPal account?' bottom of page then click 'Continue' to enter card (if you see 'additional info' box enter username.
Lastly email me your username and I'll prioritise your account and photos! My PayPal email and phone is; epgb101@gmail.com / +44 (0)7908 240934. Thanks Ed.
UK
USA
CANADA
AUSTRALIA
IRELAND
NEW ZEALAND
OTHER COUNTRIES
DONATE BY CARD
(except Mastercard click here)
MasterCard donate here
For speed approval with MasterCard please use this page(it also accepts Visa, AmEx). Maestro and cards not listed on our FundMe page please use 'Donate' buttons above, then scroll down to 'Don't have a Paypal account?', click 'Continue' and enter card.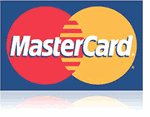 ---
Donate by Check/Post
Please make payable to 'Fusion101' and post to; Box 3, Compass Point, The Esplanade, Bognor Regis, West Sussex, PO21 1NX, UK (write username on reverse). For your info: it costs me approx £10 to cash checks from outside UK - eg. if you send a $13 check I get $3. Please email; epgb101@gmail.com with username to let me know you posted your donation so I can prioritise your approval.
---
How I fund 101's free Christian dating service
I have run and paid for 101's Christian singles service for 15 years. Though Fusion has over 300,000 members in it's database worldwide last count (many profiles are hidden), I've never asked for donations directly or via email, preferring just to have a donation button and leave it to members to decide if they see a value in Fusion worth supporting. Donations pay for server rental (my current one is too small hence smaller photos, and the site is not as fast as it could to be) software, domains and developer hire to fix bugs/add new features.
Why not charge for membership?
I could charge to use the site - in fact members (and even the 'competition' ) often encourage me to do this, but I've never felt right about it and prefer doing various jobs along side fusion to pay for it. Charging was never my intention as fusion was set up to serve what I see as a really serious need within the church.
Advertising
I opted for automatically generated ads from Google to generate revenue (I cannot choose these - and they require a massive amount of time to control which I don't have - and why I occasioanlly get chastised from members who are unaware I do not do deals with the the advertisers and when 'off' ones sudenly pop up I have to scramble to find out where the came from and manually remove them (despite this I've managed to block 500+ unsuitable ones and will continue to do so as they change every few minutes).
Donations
With 270,000+ accounts I could email members for money but I prefer to do various work along side running the site. I get about 1 or 2 donations a month (honestly!) between £/$1-30 + I have 3 monthly supporters (thank you Andrea, John and Shaun:0) probably because till now I haven't offered an easy to way to donate/contribte monthy (now you can check a 'pay monthly' option when donating a dollar, a pound or whatever you decide). So anyone that might consider a tiny montly contribution would be very welcome as it allows me to concentrate on the site rather than my various part-time jobs which makes progress with fusion embarassingly slow.
Fusion101 costs
To date, fusion has cost me well over £150K, paying web developers, most of whom are better at completing invoices than work! The web is one industry where you can get away with this as there is so little accountability when people work remotely.
So having learned some hard lessons (like don't give all your money away:) I have finally found 1 good, cheap (half the price) developer I can rely on, speeding things up who frankly saved me from having a coronary. Thank you Nikhil!
I will not complain as I have more than most in the world, but times are not easy, my health is a bit shot (finally improving not the cortisol levels are lowering!), and I was hoping to get married in the last 15 years but never had time or energy - something I will look at asap before it's too late... I know... It's never too late!:)
Anyway - enough whining - how did I even get onto that?! Suffice to say, if you think fusion is a worthy cause and want to help me complete it's long 13 year overdue update into the modern world, please consider any small donation to help me pay for it (this mobile-friendly page is an example:) or - may I ask you to consider a donation to one of the causes I like below, or any struggling Christian cause that you feel needs help. God bless you and please don't forget tp tell your friends about Fusion's free service - Edward:)
---
Please consider supporting;
The Voice of the Martyrs
Christian Mission Alliance
Christian Aid Missions
Christian Volunteers
Serving in Mission
Help me pay for developers to improve Fusion101 + it really needs a larger server - just click one of the 'Donate' links at the top of this page.
---
This page is about how to get Fusion101 free Christian singles dating fast, prioritised, speed and swift priority profile and account approval or fast photo approval without waiting. Don't wait - bypass our approval queue with instant account approval!