Asian Christianity: information about Christians in Asia

All about the Asian Christian Church - information, articles & Asia Christian web sites
Hi there Christians! The following page contains articles and Information on Asian Christians and Christianity. I decided to carry out my own research into Asian Christianity in other parts of the world and note my findings here. The following sites and articles are what I found and give great insights into the Christian religion worldwide and illustarte how different it is for Christians in other countries. Many suffer far gretaer hardships than people from England or America will ever know about. Bookmark this page and use for later reading - Ive even done this myself since there is too much to take in!
FREE Christian singles!
---
East Asia - Christianity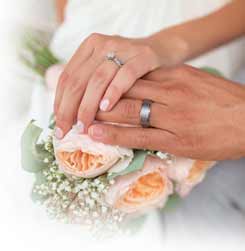 Christianity in China - The Chinese Christian church became the world's largest Christian community due to a massive revival dating from the early 1970s, the size of which is unprecedented in Christendom. It is estimated that there are now something in he region of 60-80 million Chinese Christians, though it could be higher - many of whom will be looking for love and meaningfull relationships with other Chinese Christian singles.
About us | Asian Christian Singles | Real Christian singles Testimonials!
---
Korea - North and South
Articles and information about the Korean Church London - Koreans in United Kingdom
Republic of Korea has around 99 43.27 437 Korean and also Taiwan
Korean Christian church Birmingham
Japan Church and Christianity - information about Japanese Christians
Mongolia
Mongolian Christian website. Until 1989 a socialist country, has tremendous church growth. By 1990 there were only a few Christian believers in Mongolia and no church. Today 25,000, that is one percent of the total population, are Christians. They worship and meet in 170 churches and fellowships all over the central Asian Republic of Mongolia.
---
South-East Asia
Brunei - article and statistics on Christians in Brunei
Cambodia Church History
The history of the Cambodian church is a story of periods of growth alternating with periods of persecution. Cambodians who have turned to Jesus Christ from Buddhism or animism have been accused of betraying their country. The first Protestant missionaries arrived in 1923, but by 1970 there were only about 700 Christians in Cambodia. In 1965 Prince Sihanouk had expelled all missionaries in an anti-CIA campaign. Between 1970 and 1975 missionaries were permitted to return and the church grew to about 10,000. Then came Year Zero. By 1979 only about 200 Christians remained alive in Cambodia. In 1990, when the church emerged from its most recent wave of persecution and was given government permission to function openly, there were ten evangelical churches in Cambodia. Today there are over two thousand, with a total membership of over 130,000.
Indonesia - Indonesian Christianity
Laos - understanding Laotian Christianity
Malasia and Christianity - Malay Christians
Myanmar - Burmese Christians
Singapore - population / Religion - Christianity & geography Malay, Eng. Chin.Tamil
Thailand - About Thai Christians
The Christianity in Philippines - Pilipino Christians. Article on Filipino Christianity.
Viet Nam Christian article 1 - about Vietnamese Christianity general persecution.
---
Indo-Tibetan regions stats - some information still to come
Afghanistan Bashto, Dari
Bangladesh - Bengali
Bhutan - Dzongkha
India - Hindi+13, English
Nepal Nepalese
Pakistan - languages - Urdu, English
Sri Lanka 66 17.24 261 Singhalese, Tamil, Eng.
Arabic Area (14+1)
Bahrain 0.68 0.52 765 Arabi
Cyprus 9 0.71 79 Greek, Turkish, English
Iran 1,648 57.73 35 Persian
Iraq 438 19.58 45 Arabic
Israel & Christianity 1 - information about Christians in Israel. All about Christians in Israel.
Jordan 98 4.15 42 Arabic
Kuwait 18 2.10 117 Arabic
Lebanon 10 2.75 275 Arabic
Oman 212 1.56 7 Arabic
Qatar 11 0.38 35 Arabic
Saudi Arabia 2,150 16.93 8 Arabic
Syria 185 12.99 70 Arabic
United Arab Emeritus 84 1.63 19 Arabic
Yemen 528 11.28 21 Arabic
Turkey - Turkish Christian singles
NIS Area (5)
Kazakhstan 2,717 (16.79) 6 Kazakh, Russian
Kyrgystan 199 4.45 22 Kyrgys
Tadzhikistan 143 5.47 37 Tadzhik Turkmenistan 488 (3.71) 8 Turkmen
Uzbekistan 447 (20.71) 46 Uzbek
---
©101 2004-2016 - Fusion101.com - information, singles, articles and advice for Christians in Asia.