Free Christian Dating Apps

Mobile Free Christian Dating App for iOS, Windows or Android?
Update: Hi Ed here from Fusion101... my new Christian singles site has dating apps -
Sign up - it's 100% free for existing fusion members >>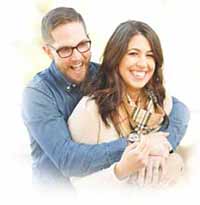 Christian Dating Apps
So just what are the top mobile dating apps for Christians for iPhone, iPad, tablet or android mobile device or cell phone, or google platforms that are free for single Christians? If that's what you're looking for then you are on the right site if you are looking for an android, blackberry for a mobile phone app for getting in touch and connecting with genuine believers, church friends and single Christians via social networking services that run on mobile devices.
 Fusion FREE Christian singles!
101 is not just a free Christian site for singles services, but a service providing fellowship for single Christians online and with its real-life social meetups! 101 doesn't offer a traditional app for Christian dating because it has developed a website instead offering the same or better great dating mobile app features as part of our main site. The upgraded equivalent to a free Christian dating cell phone app is a blast and we are getting great feedback from many of our recent members!
---
Looking for the best Free Chrstian Singles Apps?
If you are looking to find the very best totally free Christian dating app for meeting Christian singles regionally and locally or in your near vacinity as well as locate good places and services to meet Christian friends easily and simply online, or in groups in person with your mobile phone, then luckliy there are lots of new features we have developed on the fusion101 cell phone site. So give 101 a try by signing up to our website if you want the most popular service but makes no charges and costs nothing - truly free - no credit cards needed or necessary and no free trial ever! Our site works on Android, mac iOS, Windows 10 Mobile, Tablet, BlackBerry 10, Firefox OS, Sailfish OS, Tizen, Ubuntu Touch OS and others.
---
Ad: Christian Facebook Like Social Network
101ChristianSocialNetworks is for Christians fed up with the worldiness on Facebook - the site that started as a 'hot or not' site to rate how 'hot' the girls were by Mark Zuckerblerb - the 'genius' behind it that was sued for aledgedly pinching the name/idea from his classmates and paid a huge out-of-court settlement. Come out of her my people and join 101ChristianNetworks for real people and real freidnships with other Christians!
---
Christian dating apps continued...
Many companies are producing free mobile dating apps and singles cell phone app downloads for quick and easy mobile dating services, either for free, a one-time-fee, or for very small recurring fees. Well known sites like Match.com, Eharmony, Christiain Dating for Free, Christian Mingle, Christian Cafe and many other well-known and polular websites have had the resources to get into the mobile app dating market early on and dating app download market to get ahead of the competition and have some of the best dating apps - and even the secular ones which might also be suitable for getting together with single Christian men and women of all ages from many international locations around the globe, plus the pay services are probably the dating apps with the most features.
play.google.com - Christian dating apps >>
However some of the smaller dating companies like 101Networks have also managed to get on board by producing app-like services and web based apps for connecting Christians locally, from local churches and organisations looking for events and genuine fellowship with other people who share similar beliefs. Some of the most recent dating apps and commonly used social networking apps are so good that they sometimes offer more features than many websites, including instant geo-location connection with people right next to you with cell based sites such as Tinder - where you can meet someone who is literally feet or yards away from you in a nearby street or town!
Our own best advice is to download some of the coolest applications (check the ratings they have been given by other mobile phone users) and test them out to let us know which dating apps are the best. God bless. All the best - 101 free Christian dating service and social networks.
Todays Inspirational Quote; "onwards and upwards! - S.J Michel."
---
This article is about free mobile phone apps for single Christians to help you find a Christian dating app for free at 101!