Welcome to 101's Indian Christian Matrimonials...
The 100% FREE Christian dating service for Indian single Christians in India or living in UK, Ca, Au, USA or NZ.
Are you looking to meet Indian Christian Singles - the only 100% FREE Indian marriage matchmaking & dating services for Indian single Christians from India or living in USA, United Kingdom, Canada, England, Wales, Scotland, Australia,and New Zealand.
Always 100% FREE!!
101 FREE Christian Matrimonials India is the best online virtual marriage bureau, providing free a introduction service to Christian Indian bride and bride grooms worldwide. Place your personal ad free, view other singles profiles with photos without any charge - ever!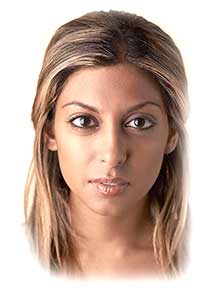 101 is not only for introductions, it has listing of businesses and websites related to Indian matrimonials, marriages, beauticians and banquet halls, places to go and meet.
Our Internet matrimonial web site has profiles of Indian Christian brides and grooms that includes listings of Matrimonials Indian men and women looking Matrimonials from all over the world. We provide the most comprehensive listing of Indian matrimonial profiles for Christian singles seeking love and marriage. Post your matrimonial ad totally FREE. More.
---
Thousands of Christian Indian brides and grooms can see and respond to your profile

Browse, reply and respond to thousands of Indian matrimonial profiles - Indian single Christian men and women, completely FREE until you find the right person. NO charge now or later!!!

Display your photo on our Indian Christian matchmaker website and edit your profile with detailed descriptions.

Get Married to a Christian:)
Community & Region - its easy finding Indian Christian Matrimonials from the following communities...
Bengali matrimonials
Catholic Matrimonials
Gujarati Matrimonials
Hindi Matrimonials
Kannada Matrimonials
Punjabi matrimonials
Tamil Matrimonials
Telugu Matrimonials
Malayalam Matrimonials
Marathi Matrimonials
Sindhi Matrimonials