Christian Alternative to Facebook

Find Christian social network sites for Christians
What is Facebook anyway? Facebook started as a 'hot or not' website where pictures of girls from Harvard were uploaded and students were then invited to vote on the 'hotness' or 'not-ness' of the photos (in slightly more derogatory terms). Facebook then developed into the site it is today after a large cash injection from Paypal related investors. This article about Facebook is continued below the ad, but for a really decent Facebook alternative for Christians see the website below as recommended.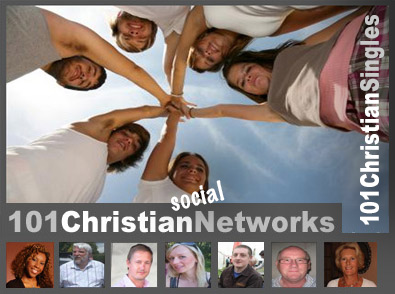 101ChristianNetwork - Christian Facebook Alternative Site!
Here is a REAL facebook alternative for Christians and a frendship website that allows you to connect with only people you want to connect with! Unlike other 'free' social networks, 101Christiannetworks does not keep owenership of all your data, images and other personal and private info and hence is genuinely a free site and service. Plus you can remove your account any time - a feat almost impossible on other social networking sites!
---
 FREE Christian singles >>
---
About Facebook cont...
It's the website that many people are using to network with their friends online and meet other people, old school friends, old and new work colleges, college buddies and long lost partners and relatives! Facebook is reportedly getting one hundred and fifty thousand new members join a day though I suspect this is very much like your average rally where the numbers are always overstated by the event holders.
The same applies to the web with myspace and friendster social networking sites all being accused of seriously bumping up their numbers. Nevertheless facebook like bebo, faceparty, tribe and the rest do have millions of members and is growing with thousands every day and is in my humble opinion, the very best of the secular social networking services. So - what we need is deicated facebook style site or service just for Christians and that's what we have been searching the web for. Below you will find a selection Read more on Facebook and how it started here.
More about Facebook's success on the web
Christian bebo social networking alternatives
---
Want to find a Myspace Alternative for Christians?
Try this free social network just for Christians and use it to express your favorite art, your tastes in music, feature hot Christian bands, find many Bible verses or just use it to get on your video soap box! 101ChristianSpaces is the best alternative to myspace for Christians there is as well as a good facebook alternative for Christians!
---
Ichthus Christian Fellowship was founded in 1974 under the leadership of Roger and Faith Forster. We began with the mandate from God to evangelise London and the nations by planting churches of Christ-exalting, Bible-loving believers committed to the Lord Jesus, to His mission and to one another.
---
Christian Video Sharing Social Networks
Check out the Christian Tube - it's a FREE site allows you to add and share Christian videos, general videos, sermons, events dates and happenings, home videos, friends, holiday pics, howto videos and meet with other Christians now!
Christian 'youtube' alternative video sharing service.
---
What's a Social Network?
A social network online is one where you can easily see and connect with everyone elses social network of online friends providing they allow you to be a friend in the first place. Fcaebook is a good example. There is potentially no limit to the number of connections you can make - only that of the software which incidentally caused several of the largest networks to get into trouble recently with massive problems upgrading to systems that could cope with the incresed numbers or social networkers!